OutKast é Homenageado com Estátua Comemorativa do Álbum Aquemini
A miniatura foi criada pelo escultor e animador Steven "Concrete Jungle" Cartoccio em parceria com OutKast e Mass Appeal. Foi revelada na quinta-feira (12 de outubro), duas semanas após o 25º aniversário do Aquemini. A estátua de edição limitada está atualmente disponível para pré-encomenda e será lançada no meio de 2024.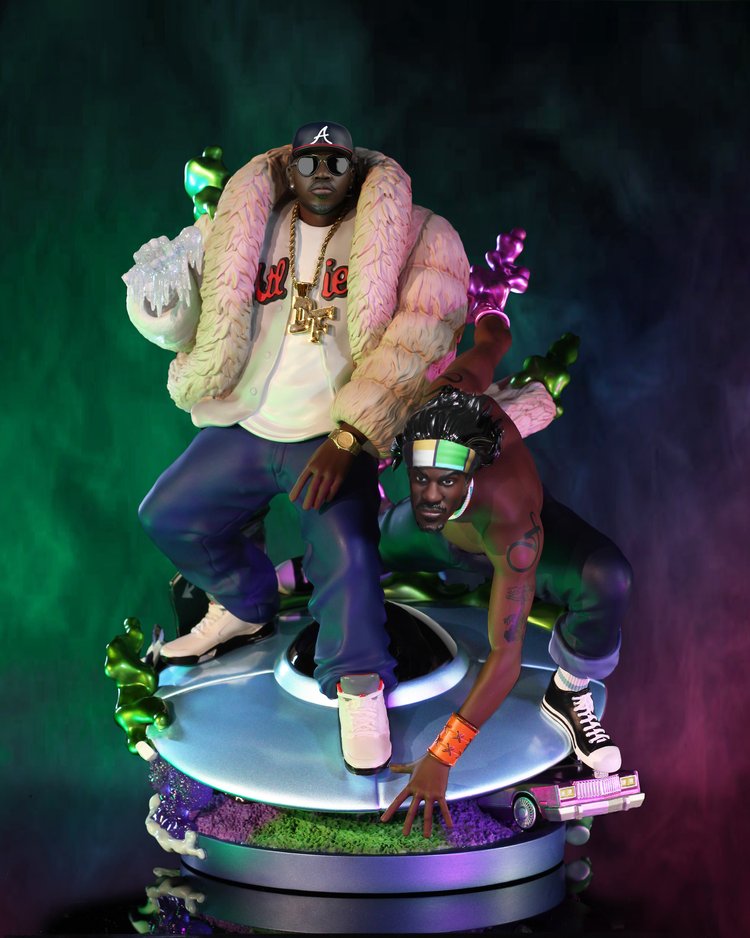 De acordo com a descrição do produto fornecida   no Instagram, a estátua pesa 6 kg e "incorpora elementos de todos os álbuns clássicos do OutKast e apresenta duas cabeças substituíveis" para ambos os membros do grupo.
Cartoccio também revelou que a estátua, que estará em exposição na New York Comic Con, estará disponível em versões autografadas e não autografadas, com as assinaturas de Andre 3000 e Big Boi. A edição autografada da estátua custa $750, enquanto a versão não autografada tem o preço de $550. Como artista veterano e ávido fã de Hip-Hop, Cartoccio já criou réplicas de ícones do Hip-Hop como The Notorious B.I.G., Wu-Tang Clan, Nas, Eric B. & Rakim, MF Doom e outros.
Lançado em 29 de setembro de 1998, Aquemini é considerado um dos maiores álbuns na discografia do OutKast, bem como um dos melhores de todos os tempos. O terceiro álbum de estúdio da dupla, Aquemini, foi liderado pelos singles "Da Art of Storytellin' (Pt. 1)" com participação de Slick Rick, "Skew It on the Bar-B" com Raekwon, e o hit indicado ao Grammy "Rosa Parks", que atingiu a posição 55 na Billboard Hot 100. O álbum atingiu o número 2 na Billboard 200 e desde então foi certificado como dupla platina, com mais de dois milhões de cópias vendidas nos Estados Unidos.